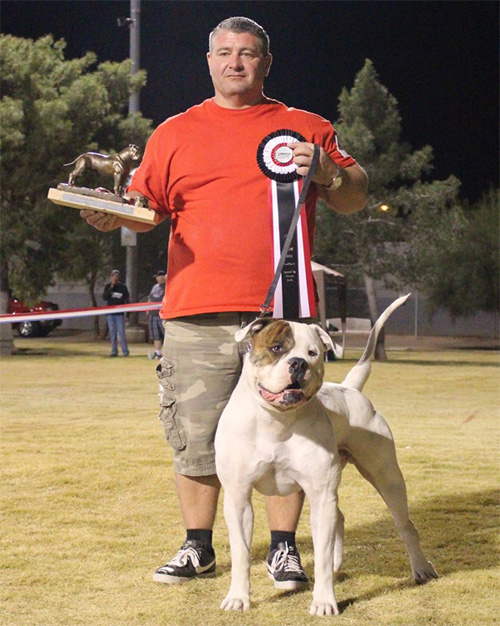 CONGRATULATIONS TO RANDEE AND BYBEES TOSH.O

Bybees Ch Tosh.o winning the BIS class at The Las Vegas High Roller ABRA show under Lesli Rose.
This was the biggest Best in Show Class in ABRA history 14 dogs I think 13 of them were Champions / Grand Champions..
Nice to see an old school style bulldog with real size and bone and movement kick ass!
Tosh is out of Koa X Champion Bybees I'll be your Huckleberry.. he is 7 generations our dogs.